Day 09- If your life was made into a movie what would the title be and who would you cast to play you?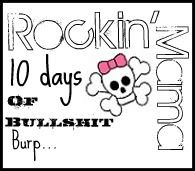 If I had to think of a movie title, I would probably use something along the lines of "The Second Chance" or "The Second Time Around" ....something a little bit more catchy though since I suck at thinking of movie titles. Lol.
If I had to pick an actress to play me I would probably pick Julia Roberts or Angelina Jolie just because they are awesome as shit with their acting skills.